Hanford Constructs the reliable waterparks in the UAE
Parks are very important for establishing and maintaining the quality of life in a community. They are very important for the health of families and kids. Parks are also important for environmental wellbeing. We have most of our childhood moments in the parks. Waterparks are considered essential for the health of a person but they are a source of entertainment and fun too. Hanford Company has been working for several years in Dubai in the field of pool landscaping and are excellent at what they do.
Pool Landscaping by Hanford Company
Hanford Company has been growing in the Middle East where their uniqueness has set them apart from other companies. We are upgrading our systems with the increasing demands of clients.
A good water park comprises of,
Activity pool
Indoor pool
Spray grounds
Lazy rivers
Mountain slides
Sand playgrounds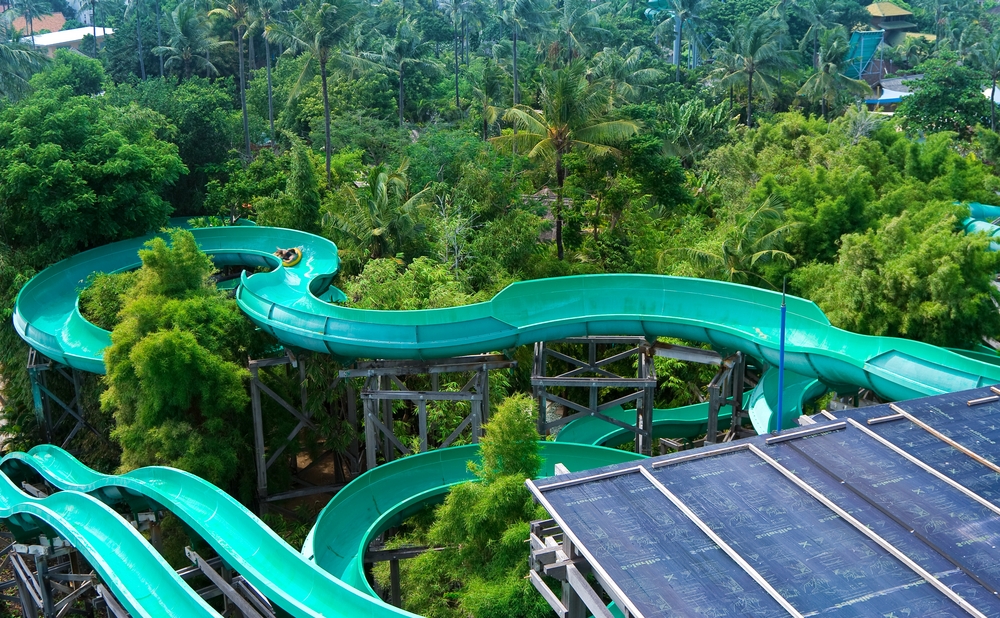 All of these pools and activities are essential for a good waterpark. Families enjoy a good trip to a waterpark. They enjoy themselves and children get a play area. The best time for a visit to a water park is in summers. People not only enjoy the activities but Water Park also gives them relief from the scorching heat.
Families tend to prefer waterparks over another water habitat for example oceans, rivers and lakes. The disadvantages of going to these places are numerous. First of all, taking kids to these places can be dangerous because you can never be sure about the depth of water in these places. Secondly, there is a fair chance you can catch diseases because these places are highly unhygienic. People remain busy in watching over their kids and cannot enjoy themselves. Waterparks are essential to have because of the reasons above. In Dubai, the heat is nearly unbearable and people need a relief and that is why waterparks are important. Yes, there are beaches but not everyone blends in the crowd. People want fun with safety in one place. What can be better than a waterpark full of fun activities and not forget safe?
Hanford Company is there to help you build these waterparks within your budget. Our ideology is to provide a complete landscaping service with our well-qualified staff. We have years of experience and new technologies to meet your needs and demands. Our engineers and other staff are experienced, well-groomed and good at what they do. We do our best to ensure quality and safety. We complete our work within the given time frame and ensure that our clients are satisfied. Safety of our clients, as well as our employees, is of utmost importance. We follow all the Health & safety regulations to ensure safety. We tend to protect public and our employees from any danger and hazard that can be injurious. Safety at work is our priority. We take pride in what we do. We are not made of words but of actions. You are just one call away from your dreams of perfect waterpark landscape.